How the Pesco-Mediterranean Diet & Intermittent Fasting Helps your Cardiovascular System
There is a saying that an ounce of prevention is worth a pound of cure. That is often the case, especially when it comes to your heart.
Here at Zepick Cardiology in Wichita, we treat patients dealing with a variety of cardiovascular issues. And in addition to providing the necessary treatment to improve our patients' heart health, we arm them with the information to make the important lifestyle changes to help prevent future problems.
What you eat makes a major difference to your heart. Simply eating smarter goes a long way. But even better is to eat in a way that specifically improve your heart health. When it comes to improving your heart health, landmark clinical trials have shown that the Pesco-Mediterranean specific diet change will make the most impact.
Who should consider the Pesco-Mediterranean Diet?
Someone with current cardiovascular issues
Someone with a family history of heart problems
Anyone looking for a healthier way to eat
In addition to this diet, you can improve your heart health by making a change to the schedule of when you eat. Combining this way of eating along with intermittent fasting creates an ideal scenario for your heart.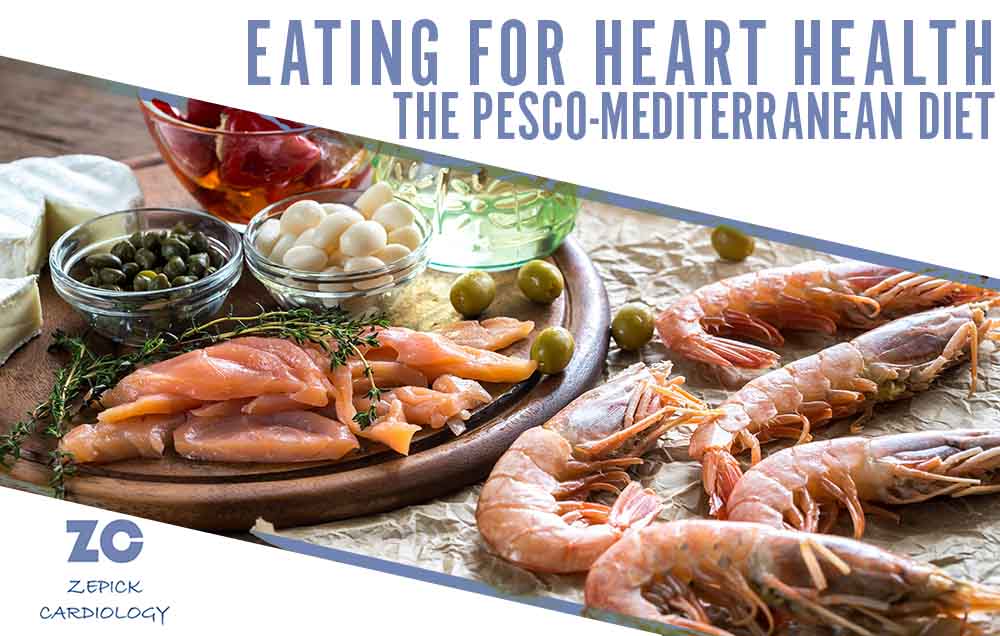 What is the Pesco-Mediterranean Diet?
Simply put, it is the Mediterranean Diet without red meat or poultry. If you are not familiar with the Mediterranean Diet, keep reading to learn about each of the components. The main ingredients are vegetables, fruits, nuts, seeds, legumes, whole grains and extra-virgin olive oil. It also includes fish, seafood, eggs and fermented dairy products.
The "pesco" prefix is for pescatarian. In regards to individual diet choices, a pescatarian is a person whose diet does not include any meat except for fish and seafood.
Beyond the Heart: Other Health Benefits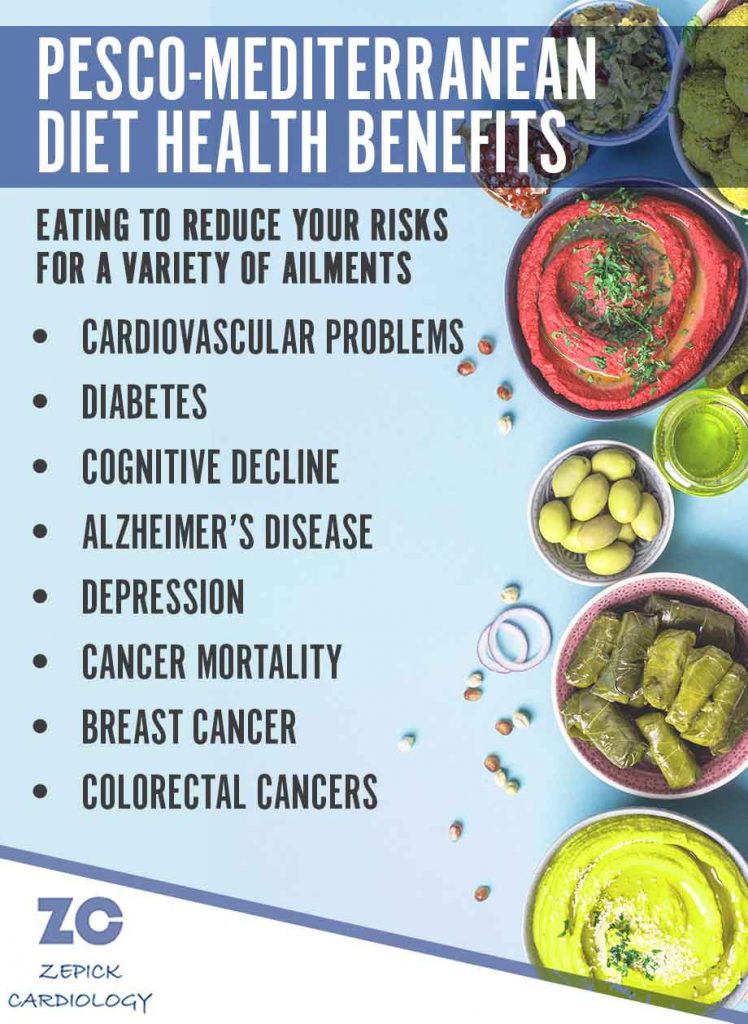 This Pesco-Mediterranean diet does more than help your cardiovascular health. Research shows a diet rich in plants, nuts and lean means also helps your health in many other ways, including lowering your risks for:
Diabetes
Cognitive decline
Alzheimer's disease
Depression
Cancer mortality
Breast cancer
Colorectal cancers
A panel of experts analyzes the top diets every year. In 2020, for the third year in a row, the Mediterranean diet was ranked #1 for benefitting overall health. The experts deem it nutritious, safe, helpful for preventing cardiovascular issues as well as other conditions like diabetes.
It also was found to be effective for losing weight. What is perhaps the most important factor for people who have struggled with dieting for weight loss, nutritionists rank the Mediterranean diet high for being something people can easily follow.
Reasons to Eliminate Red Meat & Poultry
It is a fact that humans are omnivores. Our anatomy shows how our bodies were designed to eat plants and meat. Our bodies can handle the type of fiber available in plants as herbivores can. And just like carnivores, we have certain types of enzymes in our gut that exist to digest that protein.
While our history shows we ate meat, the type of meat our ancestors primarily ate is very revealing. Before we began widespread farming and depending on crops for food, one-sixth to one-half of our diet consisted of animals. This meat consisted of wild birds, fish, eggs, and game meats.
Many Americans today enjoy a diet that subsists of a similar ratio of animal protein, but that is where the similarity ends. Past humans who were consuming fish, wild birds and game were benefitting from options that are low in saturated fats. The kinds of meat we eat today are much higher in saturated fat.
Why Not Choose a Vegetarian or Vegan Diet?
If the common meat eaten today is high in saturated fat, you may think giving up meat altogether is a good option. You wouldn't be wrong. Vegetarian diets can be beneficial. You can follow these diets in a way that is healthy and provides the nutrients you need. However, sometimes strict veganism can lead to nutritional deficiencies and cause people to be at risk for osteopenia, sarcopenia and anemia. It can lead to deficiencies in vitamin B12, proteins, iron, zinc, vitamin D and calcium.
It is a misconception that a vegetarian diet is always a healthier one. Simply removing a problematic food group is only part of the equation. Having a meat-free diet that consists primarily of sweets, fries, chips and other processed foods can hurt your cardiovascular health.
Healthy vegetarian diets are ones that emphasize nuts, fresh produce, and whole grains. A balance of healthy foods is what is important. While this is definitely possible with a meat-free diet, it can prove to be more challenging.
Let's Talk Fish
It's the focus on fish and seafood that helps put the Pesco-Mediterranean Diet as a top ranked diet to help your heart. Epidemiological studies show the great benefits of fish.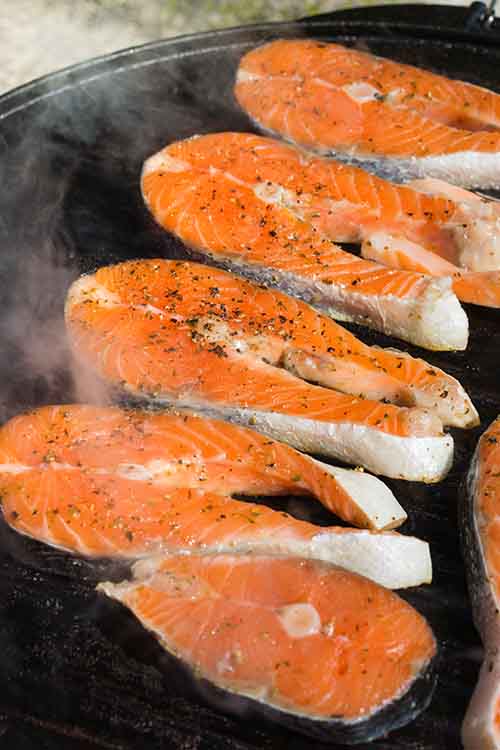 Increasing how much fish you eat can reduce your risk of heart failure. Consuming more fish can also decrease the conditions that put you at risk for heart disease, stroke and diabetes.
Compared to a typical meat-eater diet, other diets have been proven to greatly lower your risk for death from coronary artery disease:
Pescatarian – 34% decreased risk
Vegetarian – 34% decreased risk
Vegan – 26% decreased risk
Reduced meat consumption – 20% decreased risk
Note: While a variety of fish dishes can improve your diet, fried fish is not one of them.
Fish and seafood are a great high-quality protein. Fish are good sources of zinc, iodine, selenium, B vitamins, calcium and magnesium. Eating fish is helpful for building and maintaining strong muscles and bones.
Concerned about Mercury in Fish?
Mercury levels in fish have caused some to be concerned about possible dangers to eating fish over the past decades. Nearly all fish and seafood contain some levels of mercury, but studies show the amount is not a problem for most people.
Fish that have low mercury levels include salmon, sardines, trout, herring, and anchovies. Seafood with low mercury levels include scallops, shrimp, lobster, oysters, and clams.
Let's Talk Drinks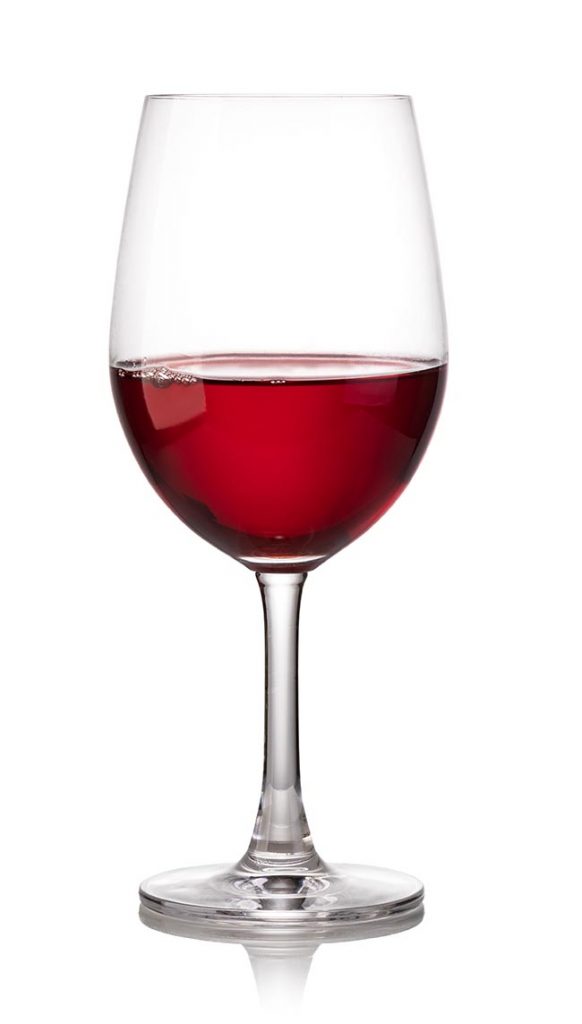 Drinks to focus on in the Pesco-Mediterranean Diet Drinks include water, coffee and tea. Water is the preferred beverage.
While red wine is often associated (rightly) with the Mediterranean cuisine, only modest alcohol consumption is recommended for this diet. A single glass of red wine with dinner would be in line with keeping to the Mediterranean Diet.
Let's Talk Nuts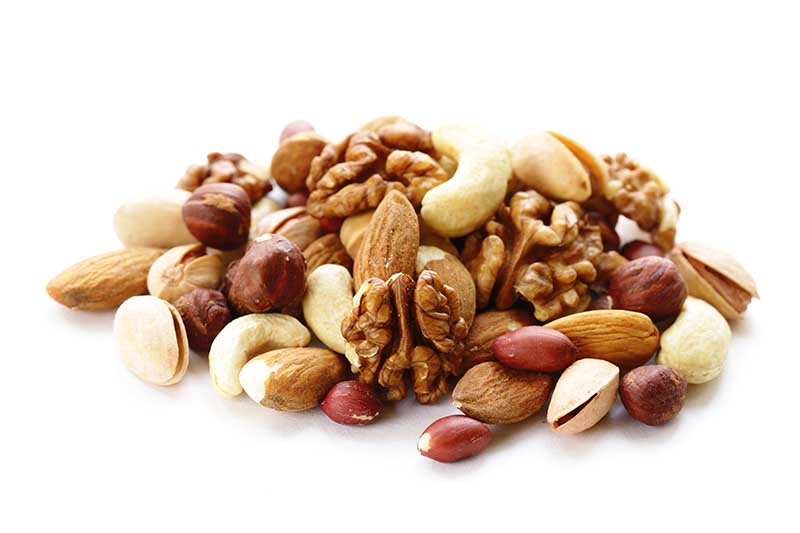 Nuts are a great way to change how you snack. In a study conducted on older persons, the Mediterranean Diet that includes nuts was compared with a less specific low-fat diet and was found to create a more significant decreased risk for cardiovascular issues.
Nuts are packed with nutrients including unsaturated fats, fiber, and protein. In one trial, adding one daily serving of mixed nuts decreased the risk of dying from cardiovascular reasons by 28%.
Let's Talk Oil – is Extra-Virgin Important?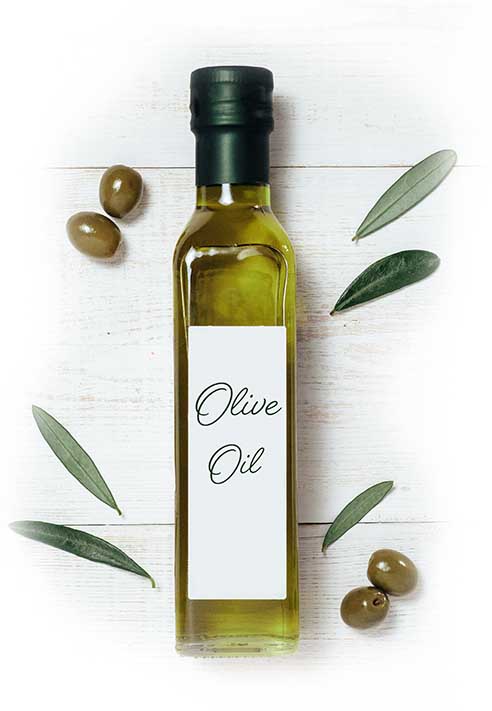 Yes. You will see any reference to oil in any Mediterranean Diet will specifically state to use extra-virgin olive oil. This is commonly abbreviated to EVOO. This clarification is because extra-virgin olive oil is unrefined. This type of is extracted by cold pressing olives.
Let's Talk Legumes
What is a legume? It is essentially a fruit or seed of a plant. Some examples are beans, peas, and lentils. They are usually low in fat, have no cholesterol. On the plus side they are high in folate, iron, magnesium, and potassium. They are an excellent source of vegetable protein.
Eating more legumes has been linked with a reduction of risk for cardiovascular disease. Not only that, they can improve blood glucose levels, cholesterol, blood pressure and help with maintaining a healthier body weight.
Let's Talk Dairy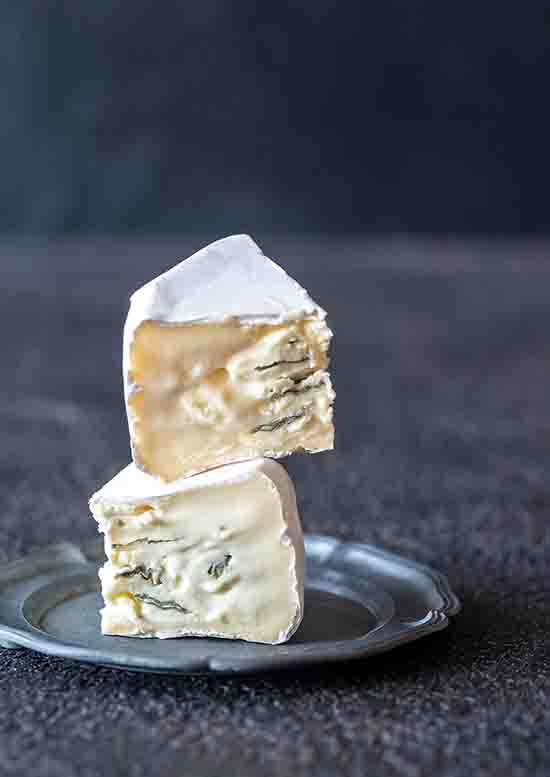 While dairy is a part of any Mediterranean Diet, it will likely require a shift in what you're used to. Not only does this diet include a smaller amount of dairy than that in a typical healthy American diet, the types of recommended dairy are different.
Good dairy options in the Mediterranean Diet include fermented low-fat options. Yogurt and soft cheeses are good.
Avoid butter and hard cheeses, as they are high in saturated fat.
Comparing Healthy Diets: American vs Mediterranean
Can you just eat a smart diet without following the specific Pesco-Mediterranean Diet? Yes, a smart diet of any kind will help your health. But when it comes to your heart, research shows a regular American healthy diet is not as beneficial as the Pesco-Mediterranean Diet.
What makes the Pesco-Mediterranean Diet better? Eating for improved health is about more than simply cutting calories. According to 2015-2020 Dietary Guidelines for Americans, health experts recommend the Mediterranean Diet as one of the best ways to change your eating for the better.
Fasting: Time-Restricted Eating
In combination with a Pesco-Mediterranean Diet, you can make great improvements to your heart health by also incorporating intermittent fasting.
Intermittent fasting has gained popularity over recent years. There can be some confusion and misunderstanding to what this exactly entails. There are actually a few different ways you can choose to intermittent fast to reap its health rewards.
Let us dispel a common myth. Fasting doesn't always mean you go a full day (or days) without eating. We are discussing a specific eating plan known as intermittent fasting or time-restricted fasting. Intermittent fasting means going without food or drinks (that contain calories) for a duration of 12-16 hours every day of the week.
While you're fasting, your body burns fatty acids for fuel instead of glucose. This intermittent fasting has been shown to improve glucose metabolism and may reduce cancer and cardiovascular disease risks.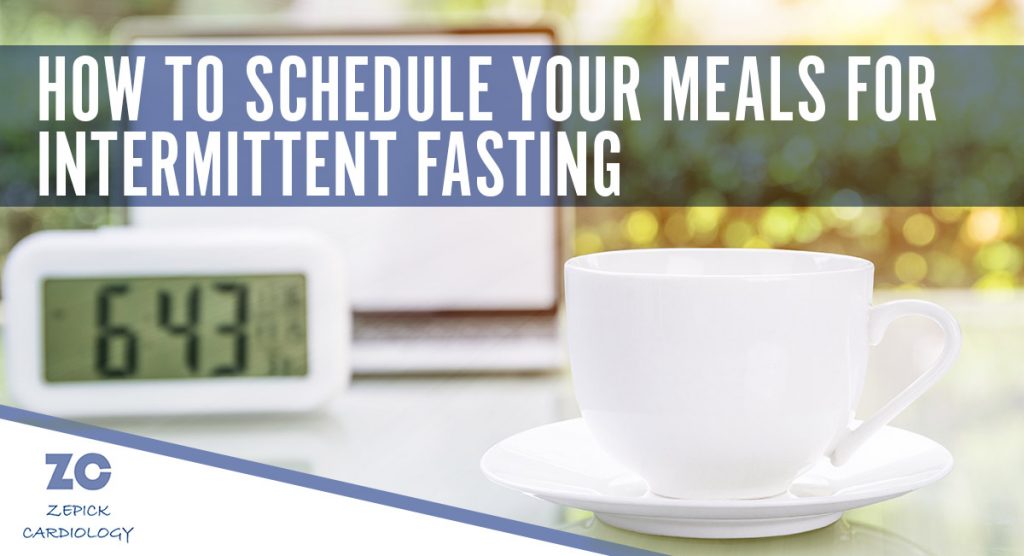 How to Schedule your Meals for Intermittent Fasting
Identify the 6-12 hours you want to eat your meals in. A 16-hour fasting is a common choice for those who do intermittent fasting. A schedule that fits this would be finishing your dinner at 7pm and then not eating again until 11am the next day.
During this time when you refrain from eating, you can still drink beverages that do not contain any calories. Good choices would be water, teas, or black coffee.
Eating for Heart Health: Basic Next Steps
The Peco-Mediterranean Diet with Intermittent Fasting incorporates the best diet choices for improving heart health as proven by a variety of scientific studies. Opting for high-protein foods low in saturated fats while also cutting out red meat and poultry and not eating throughout the entire day is the most proven heart-healthy way to eat.
How can you get started? Here are four basic steps to start implementing right now that will put you on the right track.
Step 1: Replace red meat and poultry with fish and seafood.
Step 2: Cook with olive oil instead of butter.
Step 3: Snack on nuts and seeds & choose fruits instead of processed sweets.
Step 4: Go without eating for at least 12 hours every day.
Zepick Cardiology: Wichita's Clinic for Heart Health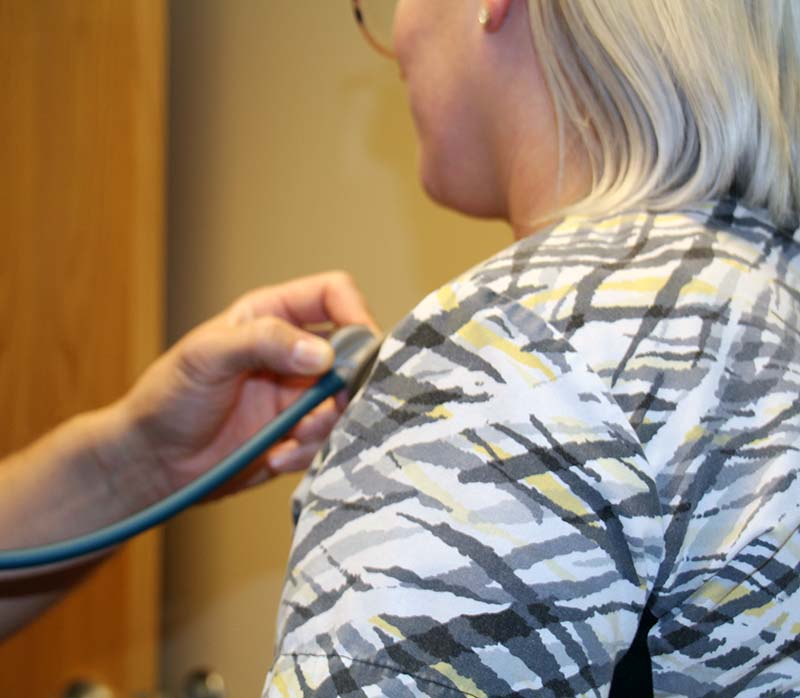 Your heart is our number one priority at Zepick Cardiology. We are a team of Wichita cardiologists and trained medical technicians experienced in helping people dealing with a variety of cardiovascular issues. We work one-on-one with our patients to find the solutions to help them live better and longer lives. Give us a call at (316) 616-2020 to learn more about our services or for answers to your cardiovascular questions.
You can learn more about the science and research showing the heart benefits of combining the Pesco-Mediterranean Diet with intermittent fasting in a recent article from the Journal of the American College of Cardiology.