Understanding Cardiovascular Disease Risks for Women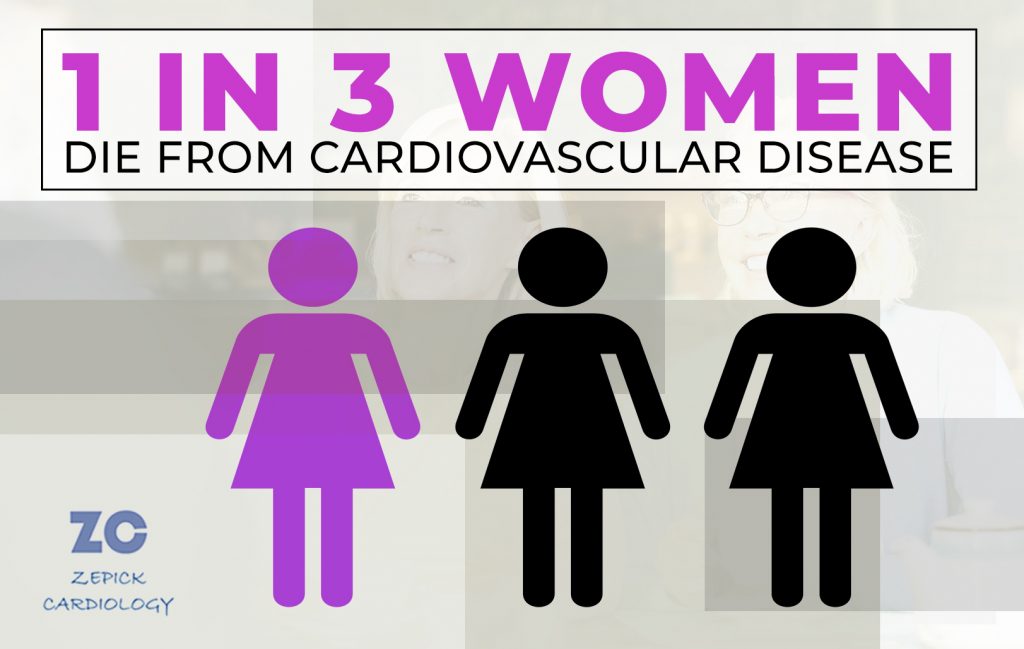 It's a sobering statistic. One in three women die from some form of cardiovascular disease.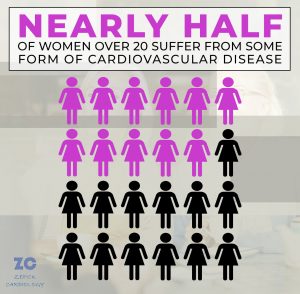 It is the leading cause of death for women. In addition, it is also a rather common disease for women to be living with. Nearly half of all women over the age of 20 have some form of cardiovascular disease.
But how cardiovascular disease impacts women is different in many ways. This has become a focus for a lot of new research. The factors that cause a person to be at risk for cardiovascular diseases aren't always the same for men and women. And sometimes when the factors are the same for both sexes, the risk factors are worse for women.
Science is uncovering new information that is helpful in both the prevention and treatment of heart disease for women.
A New Focus on Women's Heart Health
Over the past few years, new studies have begun focusing specifically on cardiovascular problems for women. A large summary of recommendations for prevention of cardiovascular disease in women was put out just this year by the Journal of the American College of Cardiology.
All this research is great news to women, especially those facing a higher risk for developing heart issues. Instead of a one-size-fits-all treatment, these new efforts to understand how cardiovascular disease is different for women have led to improved guidelines customized for the most optimum and successful treatment specific to the needs of women.
Cardiovascular Risk Factors Unique to Women
Why do women get heart disease? Obesity, poor access to health care, and underlying health conditions are all risk factors that affect both men and women. But studies have found there are specific risk factors that put women particularly at a higher risk for cardiovascular problems.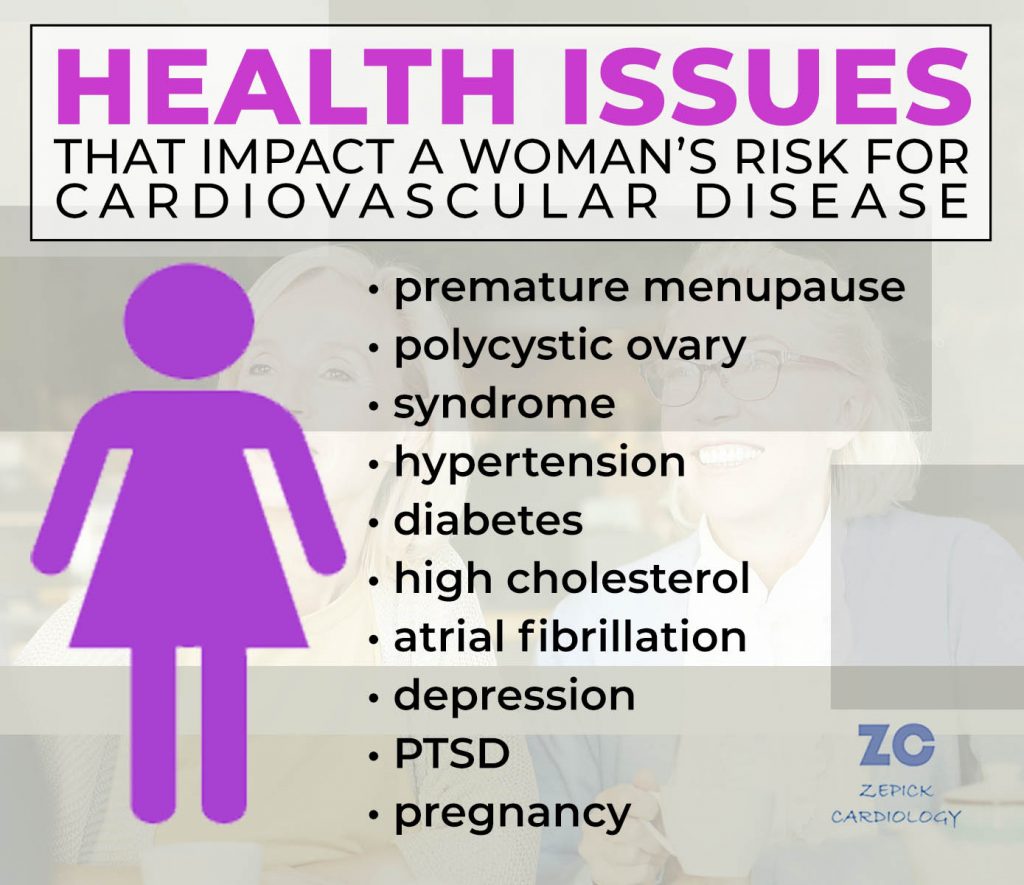 PREMATURE MENOPAUSE
A woman is considered to have premature menopause when she experiences menopause before the age of 40. The body's response to a drop in estrogen (including such things as changes to the distribution of body fat, glucose tolerance and higher blood pressure) causes in increased risk for cardiovascular disease. The recent research on this has been extensive, involving more than 300,000 women in testing. Early menopause (ages 40 – 44) and relatively early menopause (ages 45 – 49) were also studied and found to increase cardiovascular disease risk, although not as high.
However, there is still much we do not know about the link between early menopause and cardiovascular issues. It may be that there are other factors at play here. It could be that women who have certain factors that increase their chances for having both cardiovascular disease and early menopause.
POLYCYSTIC OVARY SYNDROME
Women of reproductive age can develop the hormonal disorder called polycystic ovary syndrome (PCOS). Women who suffer with PCOS may have infrequent menstrual periods or prolonged ones. The problems are often more severe if the woman is obese. Having polycystic ovary syndrome puts you at a higher risk of developing both heart disease as well as type 2 diabetes.
HYPERTENSION
While hypertension is a problem that can occur in both men and women, there are differences among the genders. Hypertension is less common in pre-menopausal women than of men of similar age. However, after menopause, women are more likely to suffer from hypertension then men of their age group.
Studies show there are various factors unique to women who have it. It is common for women with hypertension to:
Be obese
Decrease physical activity
Increase salt intake
Develop diabetes
Increase alcohol consumption (more than moderate use)
These activities or factors are also some of the biggest risks that cause women to develop heart disease. Women in this situation are recommended to reduce their salt intake (ideally less than 1500 mg daily) and to increase their daily amount of potassium from foods (ideally to at least 3500 mg daily).
DIABETES
Having diabetes increases a person's risk for heart disease, making them twice as likely to have a stroke or heart attack. Like hypertension, diabetes affects both men and women. But there are differences between the sexes in this disease and how it affects each gender's risk for cardiovascular disease.
Girls are more likely to develop Type 2 diabetes than boys. Because of this, women tend to live longer with this disease than men. Studies show that people diagnosed with Type 2 diabetes before the age of 40 are at higher risk of dying from a cardiovascular disease.
While recent studies bring to life information that some may find troubling, it also creates the opportunity to find treatment that is most affective. Studies on gender differences regarding diabetes has resulted in revelations about certain medications working better for men with other medications working better for women.
HIGH CHOLESTEROL
The first noticeable difference between men and women who have high cholesterol is in regard to medications. Women are less likely to be given statin therapy than men for their high cholesterol. Statin therapy has been shown to reduce occurrence of cardiovascular disease. However, a lack of proper studies in the past involving women cast doubt on whether statins were a safe and effective treatment for women.
RAPID OR IRREGULAR HEARTBEAT
Atrial fibrillation is a condition where you have a rapid or irregular heartbeat. Women with atrial fibrillation are 20% to 30% greater at risk of having a stroke than men with this disease.
DEPRESSION
Having depression, emotional stress, or other form of psychological issue has been shown to increase your risk for developing cardiovascular problems. These issues been proven to be risk factors for heart attack and cardiac death. It's been shown that women diagnosed with clinical depression face twice the risk for developing cardiovascular disease.
Depression affects about 7% of the popular each year, and it's twice as more common for women than
men. Psychological issues are often tied to childhood instances of adversity such as child abuse or neglect. Women have a higher exposure to these adversities. Such early life adversities are known risk factors for cardiovascular disease, but even more of a predictor for women.
PTSD
Post-Traumatic Stress Disorder has been found to increase a person's risk for heart disease. This is true of either gender but is worth noting as an increased risk factor for women since they experience this problem more than men. PTSD affects 9.7% of women and 3.6% of men.
The problem relating PTSD to cardiovascular disease is increase when you consider lifestyle factors. Those who have suffered childhood trauma are more likely to take part in unhealthy activities and choices. Whether it's smoking, over-eating or excessively drinking, people with PTSD are often exacerbating their heart risk with such poor health behaviors.
PREGNANCY & CARDIOVASCULAR DISEASE RISK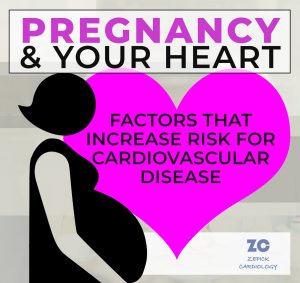 There are many issues related to pregnancy and childbirth that put women at a much greater risk for developing cardiovascular disease. From gestational diabetes to low birth weight to pre-eclampsia, the many different types of health problems a woman can face during pregnancy leads to a high risk.
In fact, the various factors related to pregnancy are so many that we put that information out in its own article to go in depth into this article on Pregnancy & Cardiovascular Risks.
What can women do to protect your heart?
For women, this may feel like only a lot of bad news. But in reality, the new information that focuses on women's health will help lead the way to improved treatment and care and preventative help.
Understand that heart disease is indeed a serious risk for all women.
Be proactive in getting medical care and seeking necessary treatment.
Stop poor health behaviors such as smoking, too much drinking and salt intake.
Start/increase good health activities such as incorporating physical activity in your daily lifestyle.
Take your mental health needs seriously.
Knowledge is power. Knowing how you are uniquely affected by heart disease or the factors that put you at greater risk creates great opportunity for you to take proper steps to help your heart health.
Heart Disease Problem in Kansas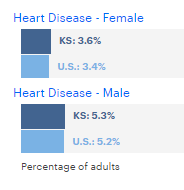 Do we have a bigger problem with cardiovascular disease here in Kansas than they do in other states? Not really. Kansas ranks right about in the middle among most statistics on heart disease.
As you see in this graph from America's Health Rankings, 3.6% of all Kansas females and 5.3% of all Kansas males have diagnosed heart disease. This is just a little more than the national average.
If you have any questions or concerns about your heart health or proper treatment and care, feel free to call us at Zepick Cardiology here in Wichita, KS at (316) 616-2020.